India urged the World Trade Organization (WTO) on Monday to allow exports of food grains from public reserves for international food aid and humanitarian purposes, particularly on a government-to-government basis, because the UN's World Food Programme was unable to meet demand.
Commerce and Industry Minister Piyush Goyal stated during an agro intervention at a WTO session that the World Food Programme (WFP) has proved its incapacity to significantly scale up supply to nations in distress over the previous several years.
The World Food Programme of the United Nations works in over 120 nations and territories to provide life-saving food to individuals who have been displaced by violence or who have been rendered impoverished by natural catastrophes.
According to data, the WFP programme can only acquire 4.47 million tonnes in 2020-21 at a cost of around USD 1.7 billion, which is severely insufficient to serve in the interest of a humanitarian disaster or an issue that many nations confront in terms of food security. He went on to say that nations like Sri Lanka, Bangladesh, and Bhutan require food aid.
Food grain is held under India's public stockholding programme, which may be used to assist friendly neighbours, countries in crisis, least developed nations, and the needy and vulnerable.
Goyal stated "I fail to understand what is holding back the WTO and its members from allowing government-to-government purchases for humanitarian purposes, in the event of a problem, in the event of food security is threatened. All of that (supplies) can be (done) on very transparent terms,".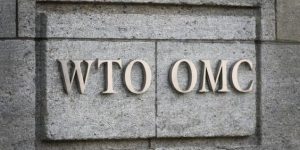 "We believe that the WFP by itself has hardly contributed to world food security in any significant way. Their limitations of the programme and other than trying to tell the world that the WTO and its members have done something truly for addressing the concerns of world food security, it's not going to significantly change the scenario," he added.
He went on to say that many countries have public stock holdings that might be used to give quick help to their neighbours and other countries in crisis.
As a result, India has recommended "carving out an exemption for government-to-government transactions between nations so that we may help other countries, especially during humanitarian situations," according to the minister. He also voiced worry about the issue of finding a long-term solution to the issue of grain Public Stock Holdings (PSH) for food security reasons.