In keeping with a jump in global energy costs, jet fuel prices were boosted by a whopping 5.3 percent on Monday, marking the ninth consecutive increase this year.
According to a price announcement issued by state-owned fuel dealers, the price of aviation turbine fuel (ATF), which lets planes fly, has increased by Rs 6,188.25 per kilolitre, or 5.29 percent, to Rs 1,23,039.71 per kl (Rs 123 per litre) in the national capital.
Jet fuel costs have risen for the 10th time this year. Meanwhile, after soaring by a record Rs 10 per litre each, gasoline and diesel prices remained steady for the 41st day. Prices for jet fuel are adjusted twice a month, on the 1st and 16th, and daily for gasoline and diesel, depending on corresponding costs in the worldwide market.
Between March 22 and April 6, petrol and diesel prices were raised by Rs 10 per litre, after which they were frozen. State-owned oil companies have provided no justification for freezing gasoline and diesel prices while boosting ATF rates. In the national capital, a litre of petrol costs Rs 105.41 and a litre of diesel costs Rs 96.67.
The boost in ATF price follows the biggest ever spike of 18.3% (Rs 17,135.63 per kl) on March 16 and a 2% (Rs 2,258.54 per kl) hike on April 1. On April 16, prices were raised by 0.2 percent, followed by a 3.2 percent increase on May 1 at Rs 3,649.13 per kilogramme.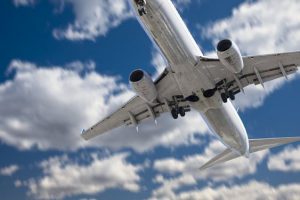 ATF costs Rs 1,21,847.11 per kilogramme in Mumbai, whereas it costs Rs 1,27,854.60 in Kolkata and Rs 1,27,286.13 in Chennai.
Rates vary each state, based on the amount of municipal taxation imposed.
Fuel prices have risen in India as a result of global supply worries following Russia's invasion of Ukraine and resurgent demand following the epidemic. India relies on imports for 85 percent of its oil needs.
Oil prices have dropped from a near 14-year high of USD 140 per barrel, but remain over USD 100. Brent, the world's most widely used benchmark, was trading at USD 109.76 a barrel on Monday.
To make matters worse, the rupee has lost value against the US dollar, making imports more expensive. On Friday, it hit an all-time low of 77.55 to the US dollar. Due to Buddha Purnima, the forex markets were closed on Monday.
Jet fuel, which accounts for over 40% of an airline's operating costs, has reached fresh highs this year. Since the beginning of 2022, ATF prices have risen every two weeks. ATF prices have risen by roughly 55% since January 1, with nine rises totaling Rs 49,017.8 per litre (Rs 49 per litre).